London is one of the most expensive places to live in the world, but not if you live in a van…
Can you really live in a van in London?
Yeah, I did it for a year. So in this post I share with you 20 tips for living in London, in a van, and during winter.
Let us know in the comments if you have anything else to add to this…
1. Free parking? London?
Look at the parking zone map for the borough you're in (Google search). The parts that don't have a designated letter or colour (i.e. not controlled) are free. South London tends to be better for this, and it's generally less quieter and less busy.
2. A few rules
It's always better to be fairly discreet, especially at first. As time time went on though, I realised no one seems to care/mind if you live in a van. Many people don't even notice. Many people don't look anywhere else but straight ahead.
But here are a few things I think about:
No parking directly outside people's houses or in anyone's way
No parking anywhere where the van looks out of place
Has to be fairly quiet at night
Roads alongside large parks are good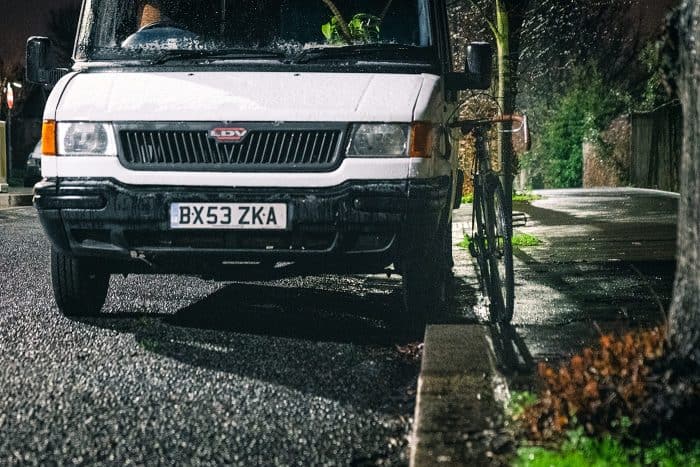 Save this post for later?
Click the Pinterest Save button (Adblock may cause display issues):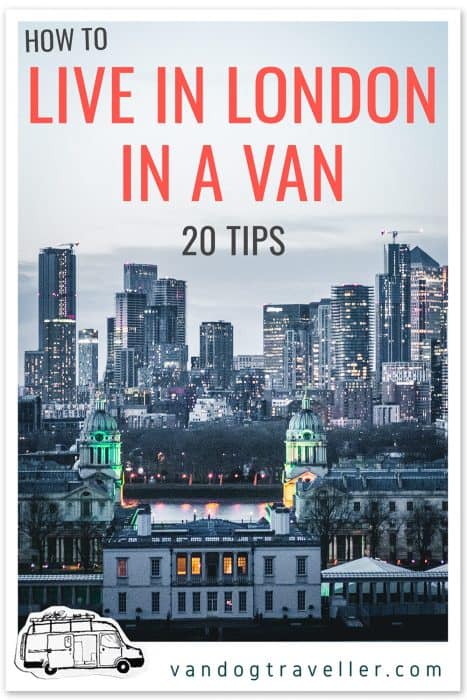 3. Have a way to receive post
I used a service called Parcelly. You choose a nearby shop (using the app) to have your post delivered to and when it arrives you get a notification on the app, or email. But when I got a workspace (below) I used that to receive post instead.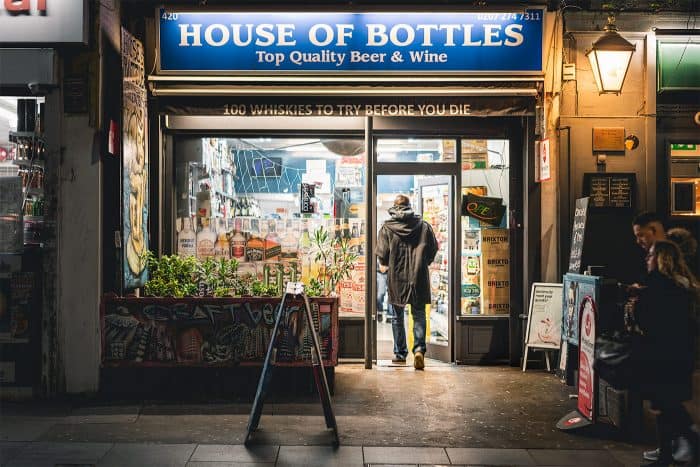 4. Use coworking
This is The Ramp coworking in Peckham Levels. You pay a monthly fee and have full usage of a desk at pretty much any hour of any day. There are many of these kinds of places now but this one was my favorite. They have showers, lockers, and you're able to receive letters and parcels.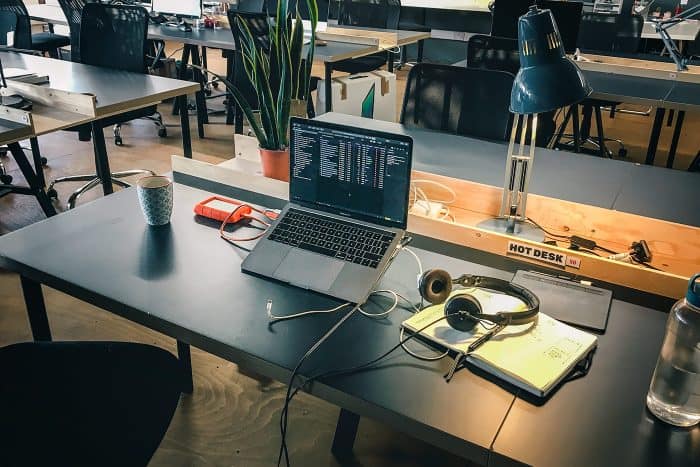 5. Join a Gym
I joined a gym for the first time in my life and I'm loving it (or I was, before the lockdown). Puregym membership starts at just £15.99 per month and it's open 24 hours a day, all year round.
6. Use a launderette to Wash clothes
Many people in London don't have washing machines (there's no room), which means there's always a launderette near by. £4.50 for a wash and £1 for dry. I either sit and read a book for an hour or go to the gym (above) next door whilst I'm waiting.
7. Have a place to get water
Most fuel stations in the UK have water but it's best to ask if you want to use it every couple of weeks. I'd usually get water, diesel and gas all from the same place. Nice people running it, no problem.
8. Ear plugs might be useful
You sort of get used to the noise after a while but some nights you might want some ear plugs to help shut everything out.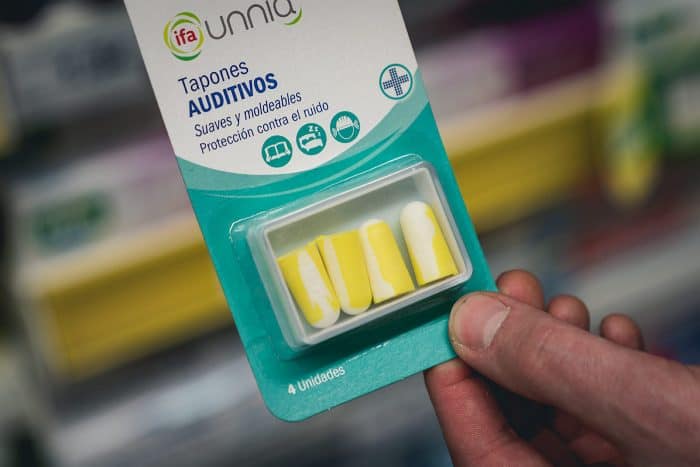 9. And a bike
Not because cycling is great in London, it isn't. But it's convenient, low cost and… zero emissions. The only problem is theft. People steal bikes here and the bike with the least amount of locks will get taken. I travelled with my bike for 4 years around Europe. After 3 weeks in London… goodbye bike.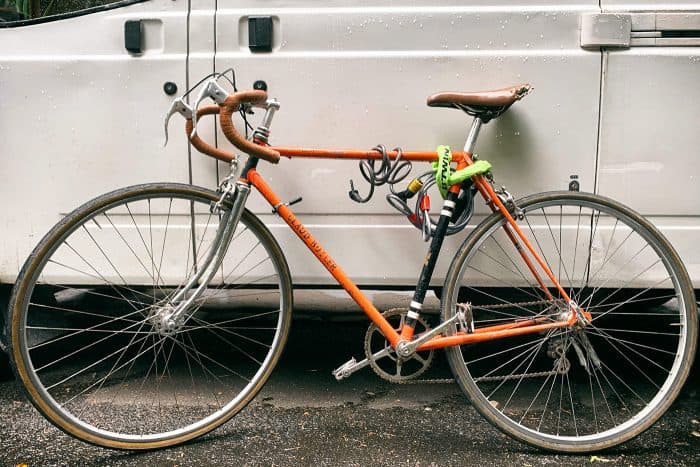 10. Have plants
They help purify and clean the air in your living space. For example, the snake plant removes toxins produced from vehicle engines, including nitrogen oxides (approved by NASA, really).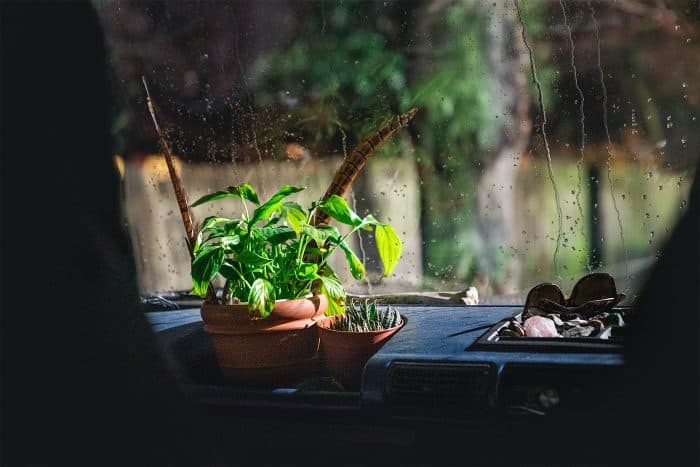 10b. And another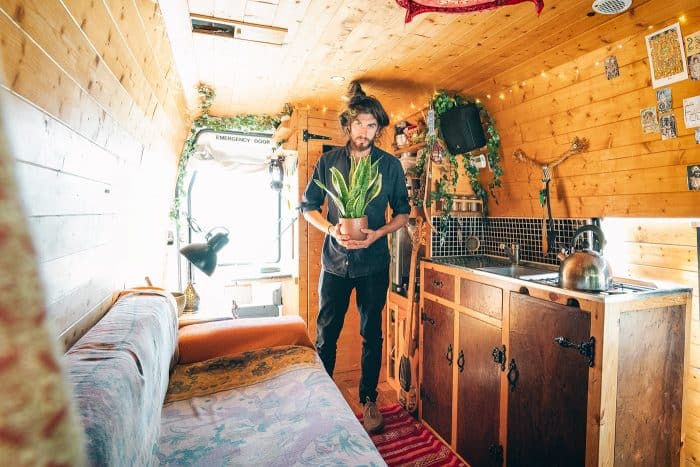 10c. You're going to need a lot of plants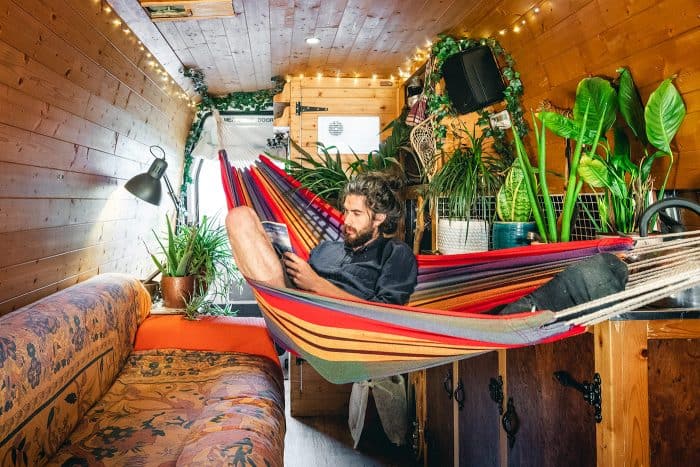 11. Shop locally
Despite what people think, food shopping can be very cheap in London – cheaper than any other city I know in the UK. The key is to shop at normal street markets. 3x Avocados for £1 is unheard of, even in an Aldi bargain bin.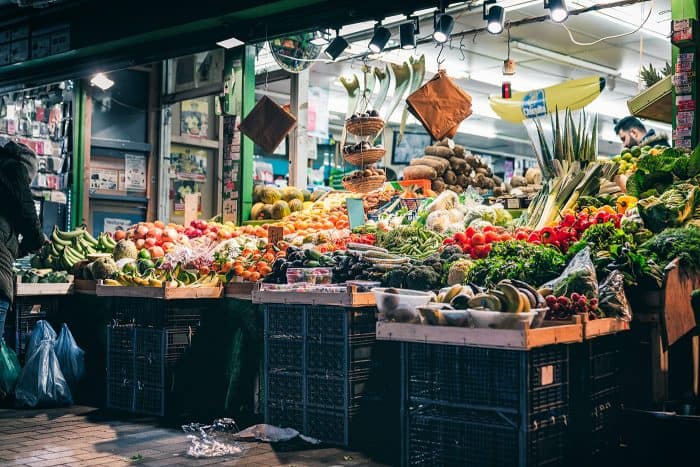 12. Solar power – aim for the tree gaps
There's not much light in winter so parking under a tree for a few days is going to leave you with very flat batteries. And although South London is the easiest place to park, it has more trees, so you need to aim for the tree gaps where possible.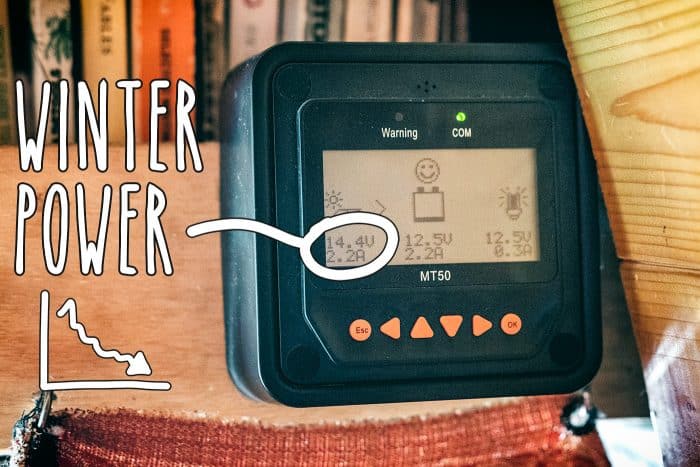 12. Forget the fridge in winter
There's no point using power for the fridge when the cab of the van (or the roof) is just as cold during winter.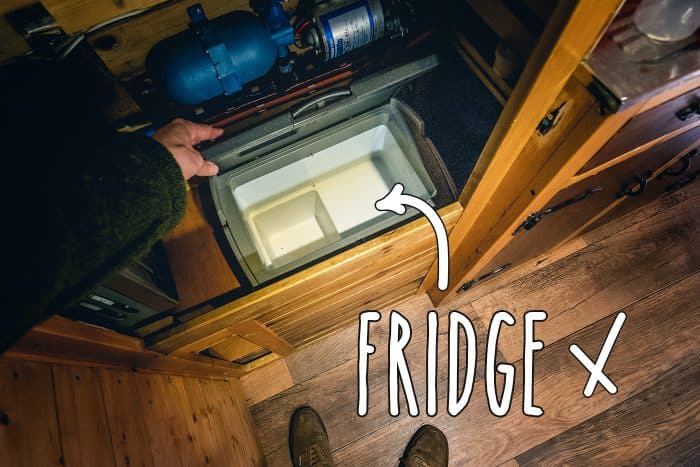 13. Use the bins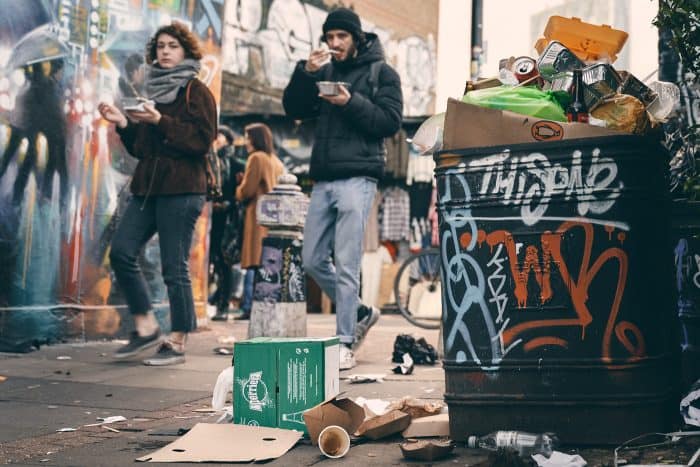 14. Meet the van neighbours
Once you're aware of it you'll see many others living in vans. This is Laurel, we were neighbors for the whole year.
See this post: Van tour: building her van-home whilst living in it in London – an inspiring story and van build
15. Have a heater (and a jacket)
For me, a heater is essential. But my friend (laurel, above) spent her first year in London without a heater and survived. London remains relatively mild during the winter but it's still a lot colder than Spain.
16. Obey the rules: Parking like this will cost you £130
Did you know London is the only place in the UK where you can be fined for having a wheel on the curb? Now I know
But any sort of parking will cost you eventually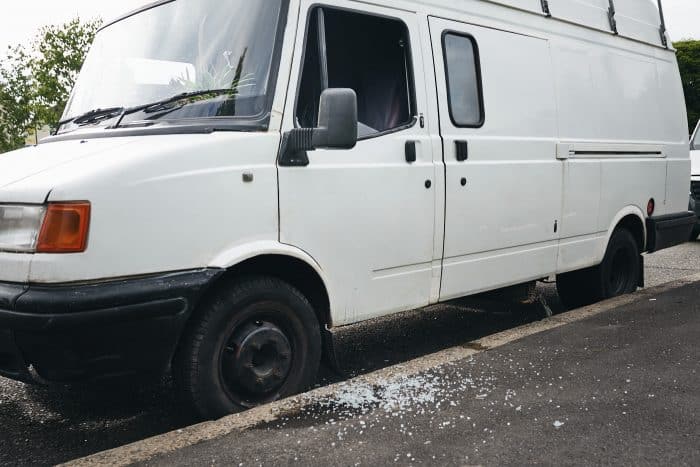 17. Take part in the local activities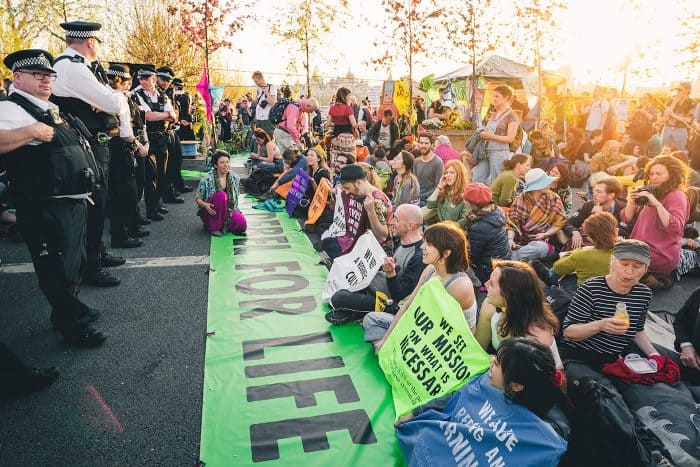 So we can all still have ice cream in 10 years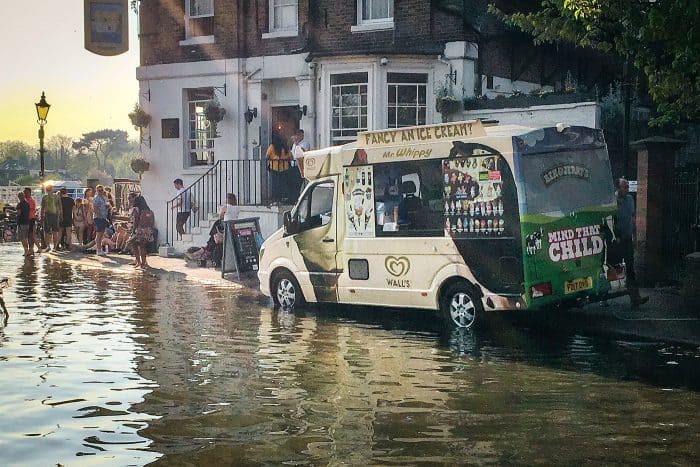 18. Or, consider living in a water van
19. But leave if there's a lockdown – if you can
If it wasn't for the parks and green spaces in London I'd find it very difficult to live there. So when the lockdown happened, and parks were out of bounds, along with everything else, I left.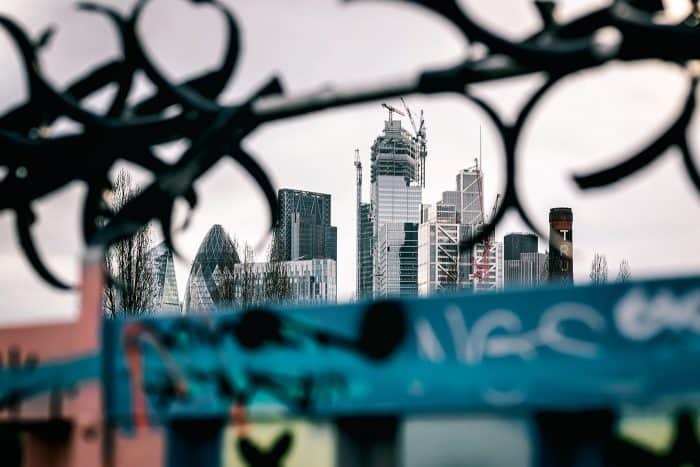 Stopping by Foyles on your way out
When I first got to London I discovered the huge Foyles book shop on Charring Cross Road. I spent hours in there, picking up books, putting them back. And then I found out they stock my book. Not only that, it became a staff pick and was featured in the travel section. Thanks to you for making that happen and also to the Foyles staff!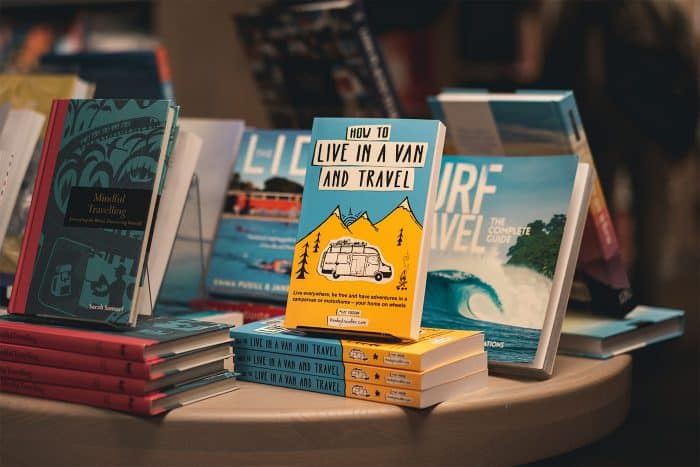 20. Or forget all of that and just get out here
Ahh, Remember the woods? that mushroomy earthy smell, the sounds of the birds, the trickling water and the sound of the wind sifting through the trees. And the pitch black dark. THE NIGHT SKY! It's that feeling you just can't get in the city. Since living in a van, and being closer to nature, I just can't seem to be without these things now.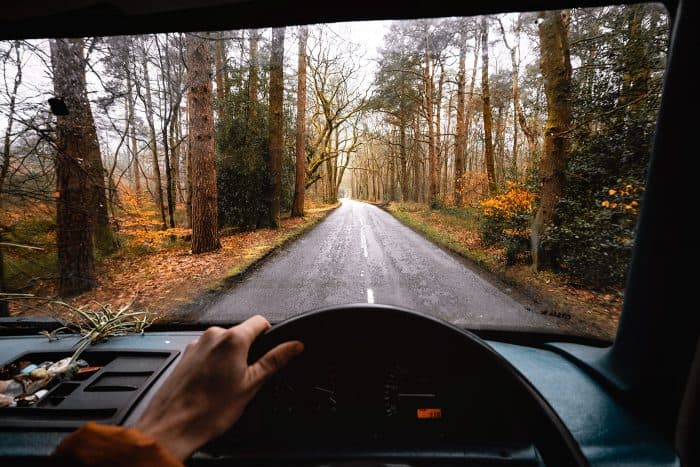 Goodbye London
So there you go, it's possible to live in London in a van, but… would you really want to? London is great for a few days or a few weeks, until the pollution, the noise, stress and craziness starts to have an affect.
A life long Londoner told me the trick to living here is to leave every weekend. I suppose a van lets you do this, being free to come and go without being tied down to an expensive room or flat. But maybe something's up if you have to leave every weekend.
Thoughts? share in the comments below 🙂
Also see: Van tour: building her van-home whilst living in it in London