When I find a nice place, I'll stop and live.
I've been camping on this wild bit of coastline, just south of Sidi Kaouki beach (map below) on the west coast of Morocco, for 3 weeks! Here's why…
Sidi Kaouki is about 20km south of Essaouira
(see this post: Exploring Essaouira)
You can drive right onto the beach
Famous for its waves
This is the main cafe by the beach
You can get everything here: food, internet, surfboards, wetsuits and you can get groceries in the shop below
This bay stretches 5km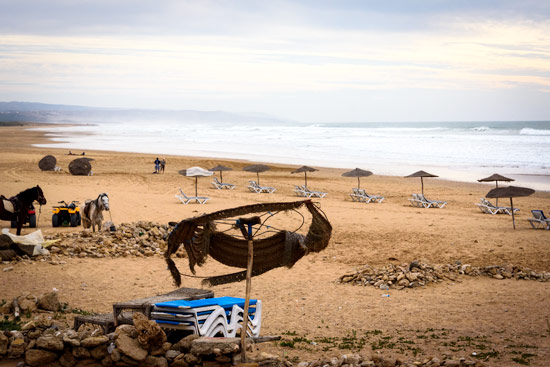 I met up with The Westafalia Digital Nomads
Armando and Mel have been on the road and working freelance for like 3 years! Check out their here blog here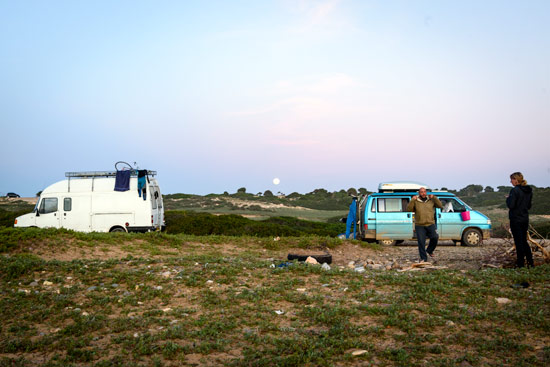 We surfed. This was my face…
I've been staying a few km south of Sidi Kaouki beach
You're not allowed to stay over night on the main beach. You get moved on. But just south of the beach (shown below) seems to be fine
It looks like this…
It's easy to not move from here. I've been here 3 weeks
And I'm not alone
We've been having fires every night
And playing music every night
See this post (with video): Playing (and learning) music of West Africa – drums and balafon
Under the stars
French, English, Berber and Irish. That'll make a good band
Slackline and juggling in the day
Camels walk past the van
A guy comes with fresh fish and bread every morning
And you get goats in trees
This is what I like about travelling: being able to stop somewhere, meet good people and just live. I'm a slow traveller!
Collecting wood, cooking food on the fire, playing music under the stars and being reminded of the constant power of the waves when you wake up in the night. This makes me happy. This is just living.
I like the strong sense of community here. Everything and everyone is so open. If we have a fire, locals come and join. If someone is eating lunch, they invite you to come eat with them. I think if you stay in the same place for a while in Morocco, you'll quickly meet pretty much the whole village. It's nice here.
And after here I picked up some hitchhikers and went to Taghazout. See this post: Hanging out in Taghazout – 14 photos of Morocco's best known surf town