I spent 3 months back in the UK. It was good to be back and catch up with people but I ended up spending most of it doing the van. Here's what I did during my time in the UK – well just Hull actually. Most of this is during my first 3 weeks back in Hull before I realised the amount of work I needed to do on the van.
This stuff is part of the story and I feel the blog would not be complete without it so I wanted to share.
It's difficult to get everyone together nowadays
I tried to see everyone
We got nearly all of them
I grew up with this lot. You might recognise Ross and Matt from the blog – I set off with them
I was just in time for The Freedom Festival
This is the yearly festival we have in the streets of Hull – I mentioned it in my Hull post
And some good bands
The day I got back I rushed to get to the Adelphi club to see my favourite Hull band, Counting Coins – see their latest video here. I missed their set but Random Hand were on afterwards (in picture)
Some random parties happened
I like those ones
I caught up with Meg
We had a beach walk
That North sea breeze
Had fish and chips in Bridlington
My sister came from London
She had an ice bath
If you want to see what she's doing, go and see her blog: thoughtbrick.com – about meditation, yoga and life improvement.
I caught up with Imogen
And checked if I could still ride the giraffe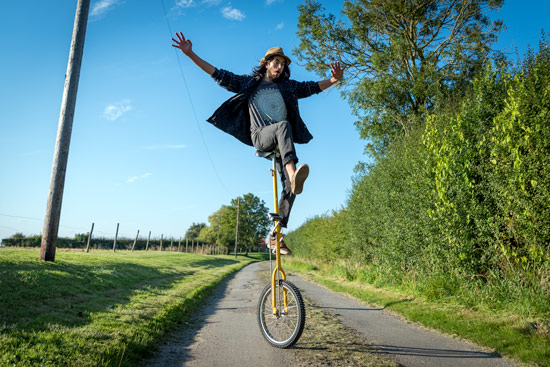 Met the new family member
Met friend's new family member
Tried to get some tricks from my Mum
Finally cut open a fur cone
Remembered how nice some of the buildings are in Hull
Had some quality tub time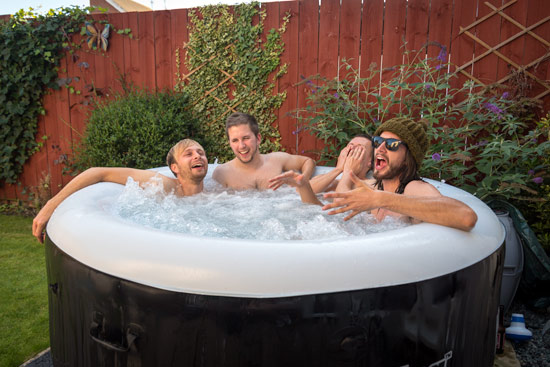 Had some quality pub time
Had a 3am takeaway
The kick-out-time takeaway scene in the UK is… quite different to the rest of Europe. I wont explain.
Matt showed me his metal skills
And his latest project
Said goodbye to summer
Went to York
York is where you tell people to go if they're visiting the north of England. But soon it will be Hull, right?
Watched the colours change
I thought about the road
And worked every day on the van until it was ready
It got more and more difficult with the cold and dark and rain. See post: Getting back on the road – what I did
And then I got a boat to Spain
There are still loads of people I didn't see. I planned to do a UK tour on the way down to my ferry, stopping at Sheffield, Norwich, wales, Bristol, Brighton. I'd already amended the ferry booking once to make time, but there still wasn't enough time. I'd really had enough of doing the van and I needed to go. I put the wheels back on the van and set off for Portsmouth at 2am.
So now I'm in Spain. See My track and location page