Imagine being able to live wherever you want, travelling the world with everything you need in your own cosy home on wheels. 
Live everywhere, be free and have adventures in your home on wheels
Live a mobile life full of adventure and freedom
Live and work from wherever you please – the beach, the mountains, the desert or just a different city
Live and travel on a budget – as little as £10 per day
A van is freedom. It's the new office. It's the new home. And no one will be asking for rent
This book will help make your van-dream a reality
'I've been listening to all the questions I've been getting and making notes for the past few years. Now it's time to put it all into this book'.
Buy the ebook now for Instant download – Kindle or PDFGet it on Amazon
OR to get the PDF using PayPal (like my first book) Click here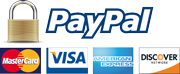 I loved this book; it was inspirational. Isn't it what we all aspire to, living in complete freedom by our own rules? Buy this wonderful book if you want the ability to choose your own way in life –– Alice Sarah
*more reviews further down
Who should read it
The overall aim of this book is to help people who are in a similar place to where I was a few years ago: with a dream of travelling in a van, but not knowing where to start or if it's even possible.
This book is for you if:
You're interested in living and/or travelling in a converted van or vehicle, whether it's short or long term

You want solutions to the practical problems of living and travelling in a van

You're wondering if the van life is right for you and you want to get a bit of a taste of what
it's like and what's involved
You have the urge to go out into the world to travel, explore and experience a huge
amount of freedom

You've always wanted to do this but for whatever reason you STILL haven't
Or maybe you've just finished my first book, From Van to Home, and you need a bit of help with the next step: hitting the road. If so, this book is totally for you.
What you'll learn
This book will help you to shortcut three years of trial and error, hundreds of experiments, mis-adventures and tens of thousands of miles of experience.
You'll learn why all it takes is a single decision and how to take action and get started.
And once you commit to your new life of freedom this book can be your indispensable guide:
How to know if van life is for you
How to get started, key questions to ask to help you pick the right van
Practical solutions to the challenges you'll encounter as a van dweller
How to get on the road and stay travelling
What's life on the road really like, the highs, the lows, and the people you'll meet on the way
The truth about Freecamping and how to comfortably live on £10 a day
How to make money on the road, working remotely and independent revenue streams
How to stay connected while living off the grid and on the road
Through the 18 chapters you will learn everything I've learnt from the past +3 years of full-time travel in my self-built campervan. Along the way I share some stories from my travels. But mainly, this book is about how you can do what I've done.
What others say
Fear will try to keep me in a comfort zone and this book covers all the worrying issues, overnight stops, safety, loneliness, money, food, mechanical issues, power supply and other essentials. I am not sure how else I could come by this hard won information in one place. – endgame
This book has a lot of great personal perspective of the whole journey of transitioning from "normal" life to a life of freedom where the future is more up to the individual. A how-to book for a build-your-own-adventure lifestyle.–– (from Amazon)

Informative reading and entertaining anecdotes, answering every question I can think of for how and why to live in a van and travel. An essential read for anyone thinking of doing the same. –– Rick Hurst
If you're at a stage in your life where you're thinking of packing it all in to travel full time, you need to read this book.Loads of great tips, stories and things you definitely won't have thought of.  This book is invaluable. Offers you some alternative view points too, and helps remove a lot of the anxieties that come with doing something everyone else says they wish they could.–– (from Amazon)
Get the first 2 chapters for free
Download the first 2 chapters right here (and also the full chapter listing). No need to enter your email. Just click here
Book details
Page count: 170 A4 pages. Or 286 pages for a 5×8" paperback
Chapters: 18
Publisher: Bluedog Books
Publish date: 11th June 2017
My story
Three years ago I was miserable. I'd sit at my desk every thinking 'this can't be it'. I felt like I was missing out, like there was so much more to life than going back and forth to a windowless office building every day feeling unfulfilled, uninspired and fed up.
I needed more. I wanted to explore the world, live in different places, meet different people and let every day be an adventure. I wanted the life I thought might be out there. Maybe you also feel like this from time to time?
My dream was get a van, make it into my full-time travelling home and break away. Off into the sunset. To be free, with the whole of Europe (and possibly beyond) as my garden. So that's what I did.
Now my life is very different. I live where I want, I do what I want, and travel and adventure are part of every day. I am free of my old shackled life. I decide when and where I work, how much I get paid and what I do with the rest of my time.
No one told me a life like this was even possible and my experiences over the last three years have exceeded my wildest dreams.
And that's where this book comes in. This is where you come in. I want to show you how possible this is.
My promise to you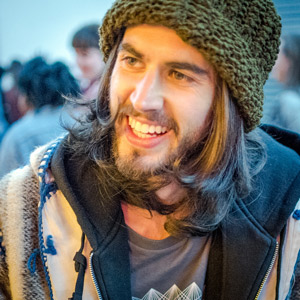 Like the first ebook, if you buy the book and you're not happy, or it's not what you thought it would be, just return it for a refund. You can do this on Amazon. And if you have trouble with Amazon, just contact me.
Buy the ebook now for Instant download – Kindle or PDFGet it on Amazon
OR to get the PDF using PayPal (like my first book) Click here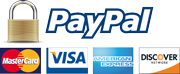 Do you have a blog, podcast or online following?
If you think this book would interest your audience please contact me. I'm happy to provide review copies for influencers and media.