The Peloponnese is an amazing place to feel the winter turn into Spring. There's no wonder I'm suddenly bumping into all the other vanners, after seeing non for months. You're all here!
Here are 9 highlights from the past 5 weeks of vanlife in the Peloponnese:
1. The mountains
I didn't really know the Peloponnese was like this
2. The ancient stuff
Camping near the ancient stuff with no one around. It starts to feel like a different world
3. The coast and beaches
Nowhere I've been beats this coast! it feels so wild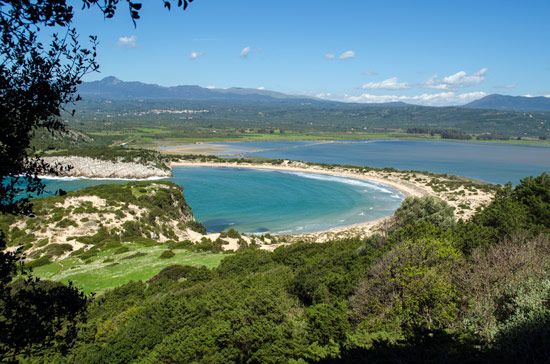 4. The landscape
It's so… like… mystical
5. Loads more ancient stuff
I mean, it's everywhere! And there's still loads more not yet uncovered
6. The scenic routes
So many colourful slow roads through the mountains. No need to rush. Can't anyway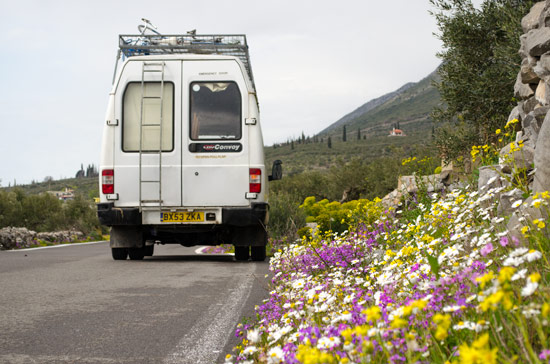 7. The crazy weather
From clear sunshine to dramatic thunderstorm in a few hours. This seemed to be every few days. I'm not if this is normal?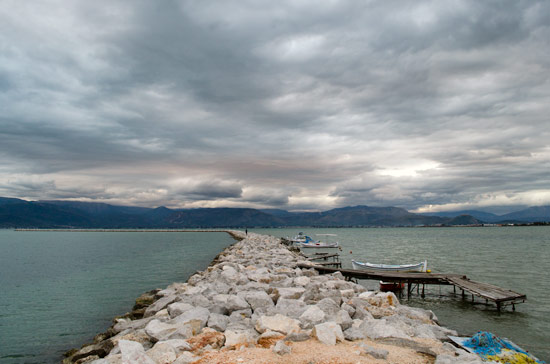 8. The wild and free camping
Inland or coast, the camping is top notch. It's so easy to camp, locals seem to be used to vanners and there's never a problem. Even in a city, you can get often get right on to the beach with the van and no one minds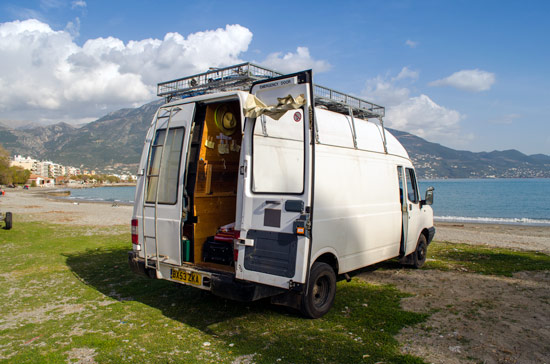 9. The wildlife
See post on finding the wild spots – listen to the recording of the animals at night (bottom of that post)
Basically
Greece was already my favourite country… and that was before I went to the Peloponnese. There really is everything here! It has been so nice to explore it in during springtime. If you have a van… go! If you don't have a van… go!
Have you been? tell us your favourite spots…