We're slowly making our way out of Spain, up the coast, with Barcelona as our last planned stop to see a friend. We were intrigued by a little strip of land on the map. It looks like an interesting wild camping spot so we went and had a look.
This whole area forms the delta region of the Ebro River (Tarragona) and is one of the largest wetland areas (320km2) in the Western Mediterranean region (wiki: Elbro Delta). We saw a flock of Flamingos in the shallow waters and later found out that this place seems to be a 'must visit' for birdwatchers – its home to over 300 bird species, including the great Flamingo.
Camping location: N40 35.338 E0 42.487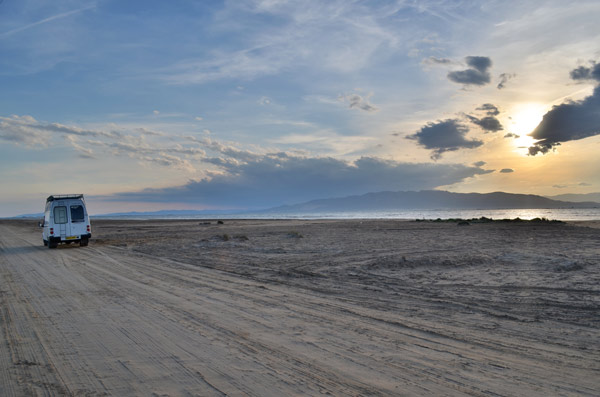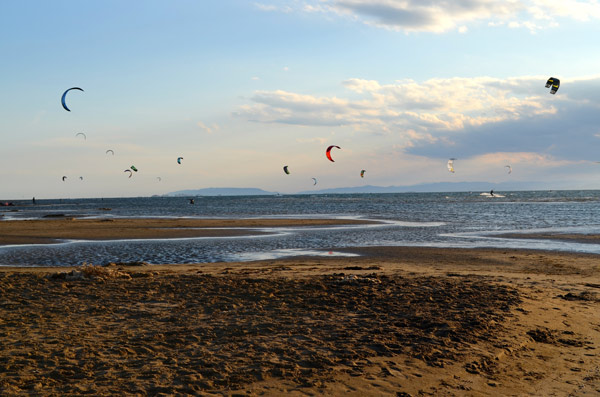 A great start to May. The only downside to camping here is the exposure to the constant wind ripping past the van. Sleeping was difficult… even with ear defenders.
Oh and since I didn't manage to get any Flamingo pictures, here are some Flamingo facts:
The word Flamingo comes from the Spanish and Latin word flemenco meaning fire. 2
A Flamingo can fly as fast as 35MPH
An adult Flamingo's legs are 30-50 inches long – longer than its entire body