I spent a day and a half exploring Porto, Portugal – this is not long enough! Here are 17 photos that made me want to stay:
I found a spot
Co-ordinates: N41 08.596 W8 38.898
and cycled along the river into the centre
This is a traditional Portuguese Rabelo boat
This is how they used to transport port wine, produced in the Douro valley, down the river to Porto where it's exported worldwide
I LOVE these buildings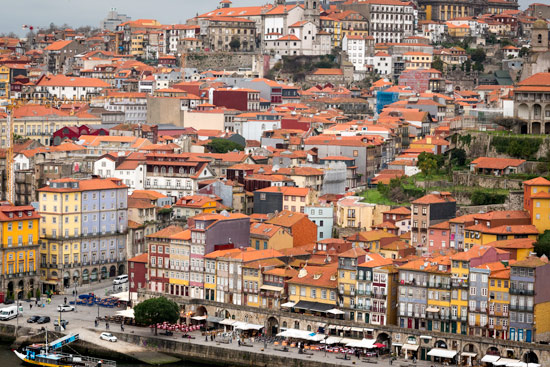 It's a city built on cliffs and really steep hills by the River Douro
Not really a cycling city though
Cobbled steep streets. I locked my bike up and walked
I explored the steep and narrow back streets
I don't know what this is
So I went inside
And got a nice view of the Louis I Bridge
This (Louis I Bridge) is the main bridge across the Douro river
It connects Porto on the north and Gaia on the south
This is a nice city to look at
Especially at sunset
Did you think that bridge looks familiar?
It was built by Téophile Seyrig who founded the Eiffel company with Gustave Eiffel. There is also another smaller railway bridge (now obsolete) further along the river that is similar in construction to this one and built by Eiffel.
Back to the van
I found another camping spot. This is a perfect spot for 'Porto by camper'. Coordinates: N41 08.605 W8 37.946
This is such a nice city. What I've just shown you is just the surface stuff. I feel like there's a whole lot more to this city, but it's difficult to crack in just a day and a bit. I'd need weeks… I will have to come back here to properly see what it's about.
But now, I have to keep driving south because I'm kind of meeting family in Marrakech, Morocco. I have 8 days!