I'm living on an off-grid camp in the hills of Northern Hungary, helping to set up SUN festival – A 5 day long Psytrance and arts gathering starting on the 22nd of July. I've found the good people. These are the people I needed to know exist. Every day here is pure inspiration. I love this.
Here's what has been happening:
Magical summer nights
Alternative living
Riding around on trucks
Meeting amazing people
Music and fire
Nice food
Hammock times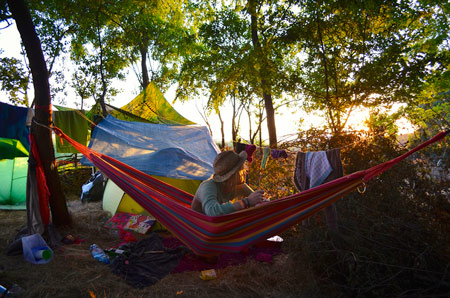 …and a bit of hard work
SUN festival 2014 — I cannot wait for this party!! I have a feeling this is the start of an incredible journey Are you coming?