It's easy to forget the nice places that sit on your doorstep. Sometimes you only realise this once you've been travelling and you come back to your home country.
I've been Exploring the North Yorkshire Moors in England. Let me show you what I found (in 14 pictures), and at the end I'll show you some good places to camp – with or without a van.
The Yorkshire Moors is in the north of England. Here:
Welcome to The Moors…
The roads twist round the hills through small villages and farms
The small roads are best for exploring
Pink heather covers much of the land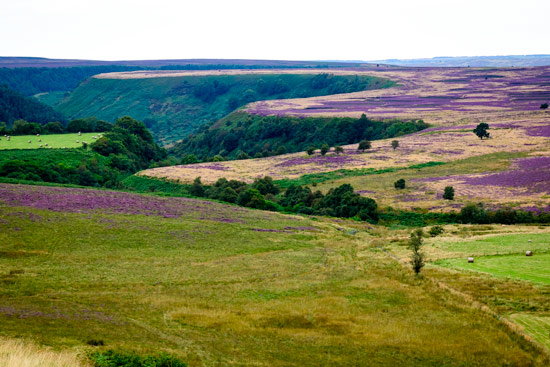 Cattle graze freely
Much of the land is open access – free to roam
Woodland covers about 22%
It stretches right to the coast. This is whitby abbey
It has the largest concentration of ancient trees in Northern England
Home to toadstools
And toads… or maybe frogs?
This was the sunset at Dalby hill (spot 4 on the map below)
Here are 4 places to camp
Have you been here in your van? how did you find the wildcamping? we got moved once but found that it was generally not a problem. If you have any more places to add to this leave a comment  🙂
Oh and please share if you liked this post 🙂
Other UK posts: 10 day camper van and Europe's biggest, filthiest, muddiest festival