We spent hours trying to get these doors on straight so the seals actually work. It's one of those tricky jobs that is really straight forward once you find a good method that works…
Fit back doors on an LDV Convoy:
loosely attached hinge to door (two bolts on LDV Convoy) just enough to allow movement. This way you can move the hinges around to line them up onto the mounting points on the van without having to move the full door around.
placed door in closed position and let it rest on the bottom lip (where the door seal meets the van) and lined up hinge with the mounting points on the van
completely tighten bracket to mounting point after making sure it is completely flat. Used all bolts and went round them a few times
lifted the door up to allow for enough clearance on the bottom to let it close then tighten the bolts on the inside of the door.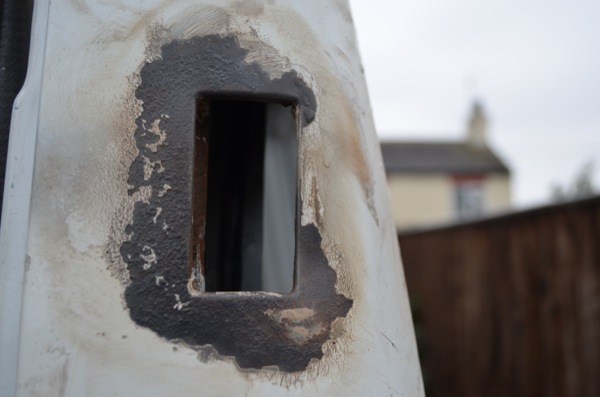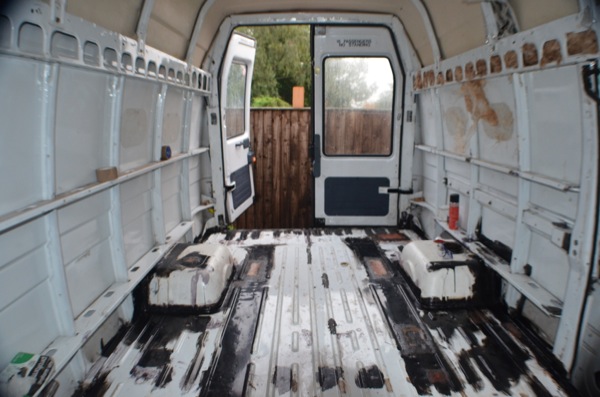 Stuff I learnt
Don't let the door hang on the mounting points as you screw them in. By letting the door hang on just one or two bolts, the mounting point and column will warp and it becomes really difficult to get the door straight once that happens.
Its easy to strip threads on old bolts in awkward places. Copper grease helps
If the threads are bad, use a new bolt.
Don't over tighten. I spend over an hour getting a sheared bolt out.
The seals around the door are easy to damage especially when rubbing against rusty metal.