Every time I go out onto the streets of this city I get fully distracted and end up doing something completely different. Berlin sucks you in. It's fully got me.
I've spent the past few days exploring Berlin on my bike. This is just skimming across the surface. Here's what I found – in 16 photos…
It's is a hub for many travellers
It's a DIY city
The 'tree house' in the Kreuzberg neighborhood – A home and vegetable plot built in 1982 by a Turkish guy using scraps of rubbish.
With a lot of history
This is the East side of some of the remaining wall that divided East and West Berlin from 1961-89. Some really good painting on this bit of wall!
It's very relaxed
There are a lot of open areas and parks. This is Görlitzer Park.
This is normal week night in the park
But parties can just appear
I've never seen so many squats and living projects. Squat capital of Europe?
It is definitely van capital!
Some people might say it's a bit scruffy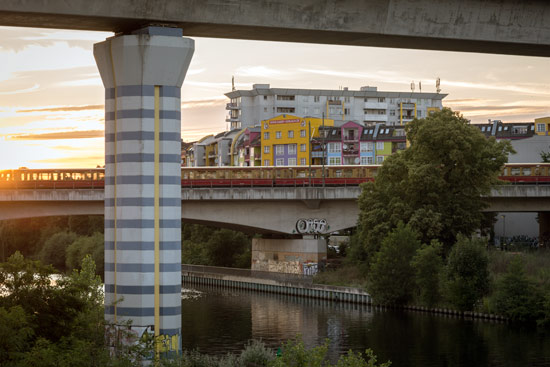 But it's…everything
A city of contrasts
It's a music city
This is the band (The Face) from Italy that lives 2 vans down from me – in a van. They play on bridges and other random spots around the city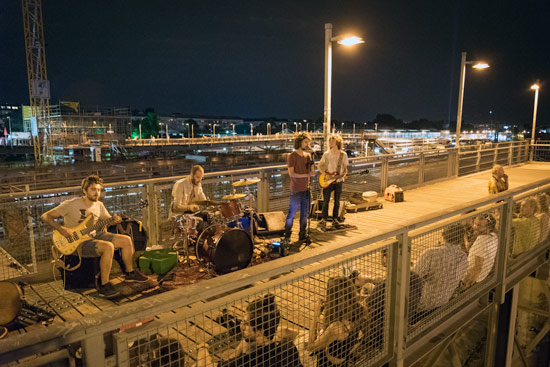 It's experimental
This is Simon. He hacks old electronics and makes music out of them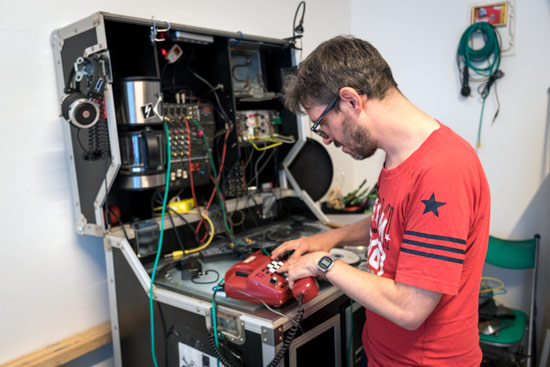 And Inventive
This guy made a matrix-style camera rig and attached it to his bike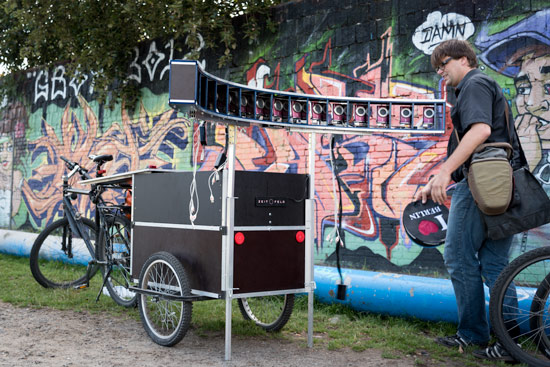 It's summer time in Berlin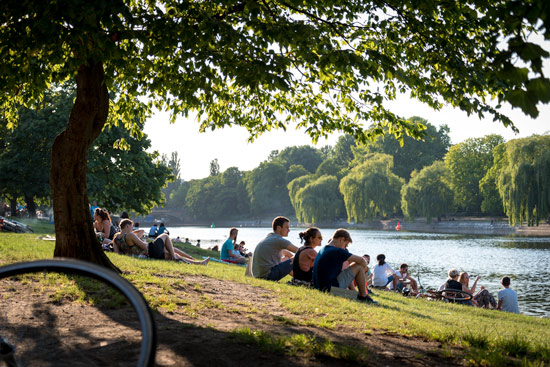 It's nearly perfect
There's just so much here but I'm always open to any recommendations or places (around Berlin) you think I should go to or cover on the blog.
To see more of the street I'm living on in Berlin, and meet the neightbors, see Meet the neighbours – a vanlife band from Italy.
Please share if you liked this post 🙂 and subscribe to get my updates by email