All I knew was that there was some rave/festival in Santa Fe, near Granada (aka Dragoff or Dragon festival – read more) so we put that into the satnav and went. There was no sign of any party on arrival – not even the distant reverberation of a bass bin which I was relying on for the final location. This was pretty well hidden. We hung around for a while and pulled in at multiple roadsides hoping we hadn't wasted a days worth of fuel coming back up the coast – See the post a change of plans.
I stopped for a guy trying to hitch a lift and asked him if he knew where the party was. He replied in an American accent 'oh yeah I've just been there but I don't know where it is'. He added that it is up some hills with loads of olive trees and the music hasn't stopped for 4 days. We are frustratingly close!
We were just about to give up for the day until I glanced in my mirror and saw what was probably one of the coolest vans I've seen slowly plod by, like some overweight insect. Yes! We're getting to the party. I pulled out and followed the van without a moment's hesitation. We lost it a few times but on the final stretch the nice van couple waited and waved 'this way' pointing down some little dirt track that I never would have guessed to go down.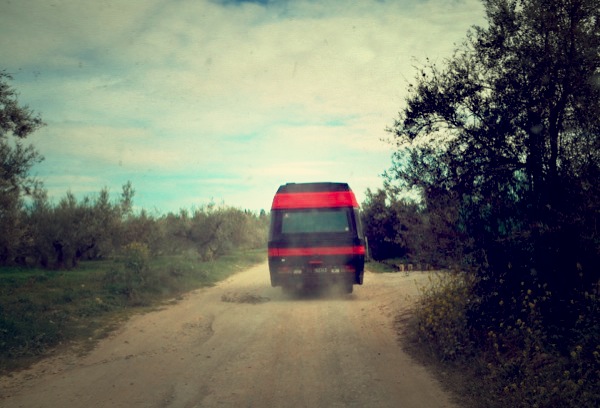 We followed this van for about 10 miles from Granada. After about 10 minutes down the track and a quick stop to look in the van and questioning by the guardia civil, we passed a guy sat outside by his truck on the roadside who seemed to be greeting everyone coming through.
The festival was spread widely and randomly through trees and hills with the snow tipped Sierra Nivada mountains as a pretty cool backdrop. Someone said that people stay on this land all year round and everyone is welcome to stay here anytime but he warned that winter gets very cold.
Some of the most amazing vehicles were tucked away amongst the trees; big 10 Ton lorries, horseboxes, vintage Mercedes trucks and even a double decker bus.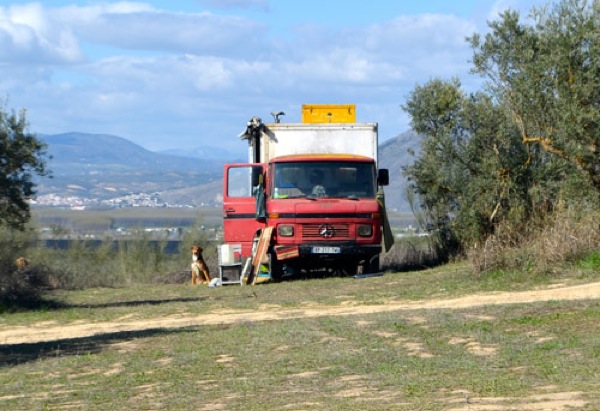 There were several hugely dedicated sound systems running 24/7 for 2 weeks – mostly hard techno and a bit of drum and bass psytrance and the odd bit of gabba.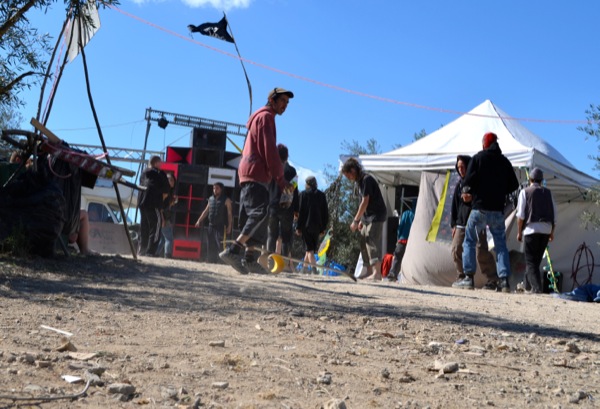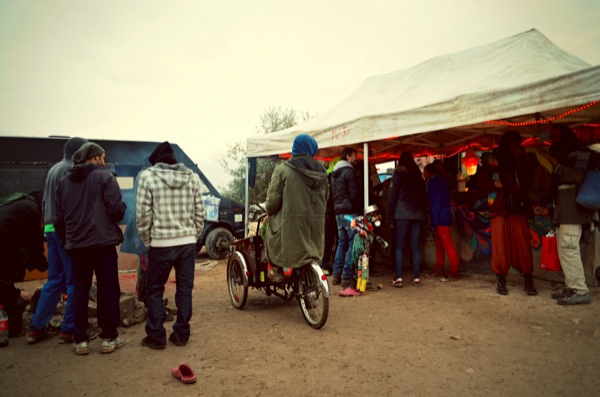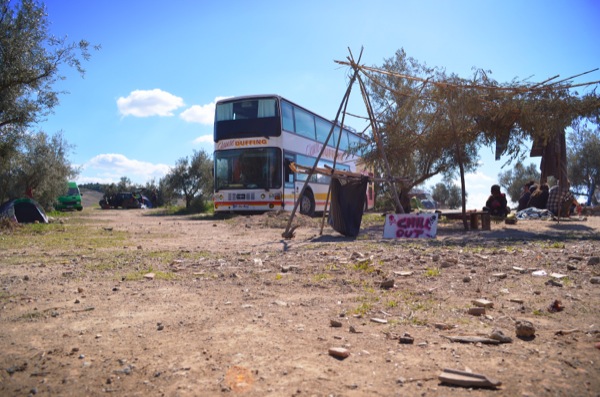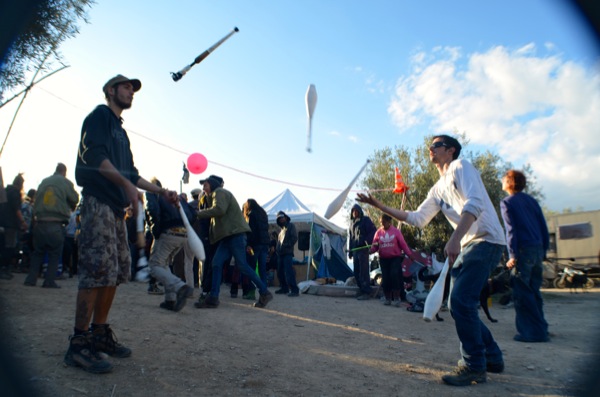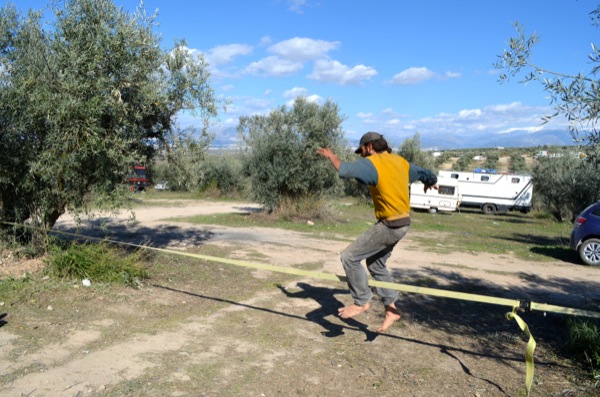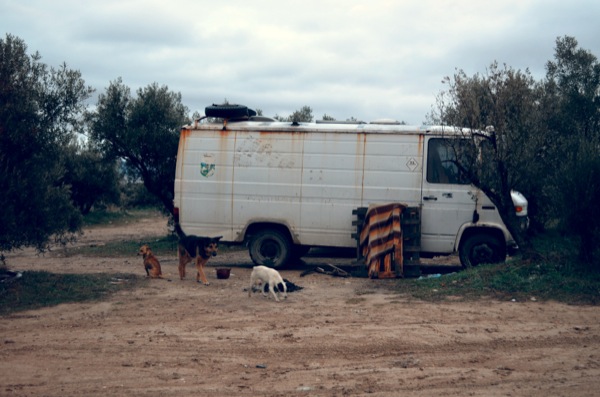 A naturally hot spring – icing on the rave cake
This area can get quite cold when it is cloudy – a girl said she just gets in the hot spring (points over there) when its too cold. I looked to where she pointed and realised that what I thought was smoke from a constant fire in the distance was a natural hot spring. I had a hot bath and washed my clothes further down stream – its no wonder van-dwellers hang around here.
We stayed for 12 days. I'm glad we made the last minute decision to hold off Morocco and come here.  I met some pretty amazing and interesting people from all over Europe at this festival – nomads, long term travellers, people living in yurts, vans, tents, lorries. The south of Spain seems to be the place for off-gridders, van-dwellers and also music, especially around Granada.
It's always the last minute decisions!